Ann Cahill was born in Jackson, Mississippi. She became interested in art while attending Mississippi
State University, taking art classes to further her career in fashion design. She really enjoyed
photography and still takes photographs today to help with her paintings. She graduated with a
business degree and became an advertising executive in Dallas, Texas. Unfortunately her career paid
the bills, so she tabled her art until 2012. It was then that she dabbled in sculpture and really enjoyed
making pieces but her passion was and still is oil painting.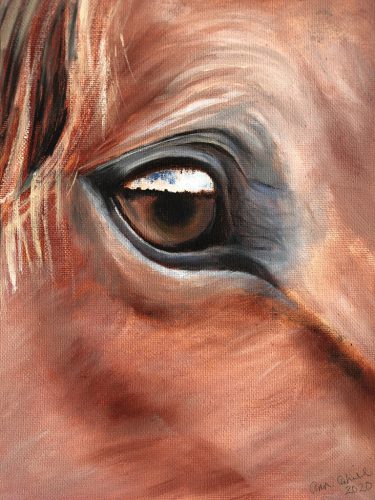 She decided to re-kindle her art when she retired in 2015 and thought perhaps she should take more
classes to improve her techniques. She started art classes at Studio Art House in Flower Mound and has
taken open studio classes to present day. Learning new ways to improve her oil painting art and new
forms of art such as acrylic, texture, watercolor, acrylic pours and alcohol ink. She listens in class and
applies said techniques but she also enjoys her "self taught" lectures.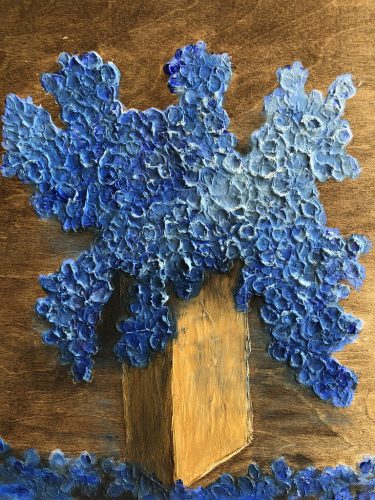 You can find Ann in her art studio in Argyle, Texas painting landscapes, oceans, waves, beaches, animals
(particularly horses) and flowers. She gets her inspiration from her travels, colors, weather patterns, her
multiple gardens on her property, her feather and fur babies and everything nature.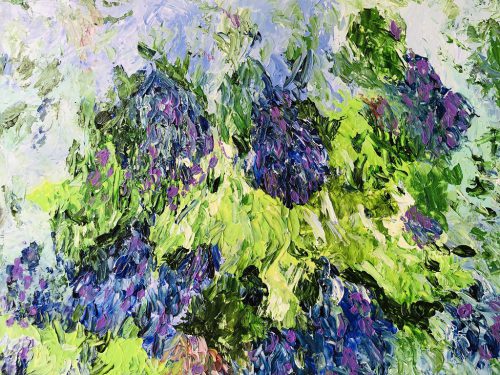 Ann is an active member of The Cross Timbers Artist Guild and has won competitions in local shows.
She can be reached at 972-467-1586
920 E Hickory Hill Rd
Argyle, TX 76226